With a new concept for providing hearing aids through health plan partners, the company needed a way to tell the brand story. The content needed to be engaging, straight-forward, and down to earth. But there were two stories to tell: One about the company mission and what their goals are, and the second about the innovative program developed to make those goals a reality.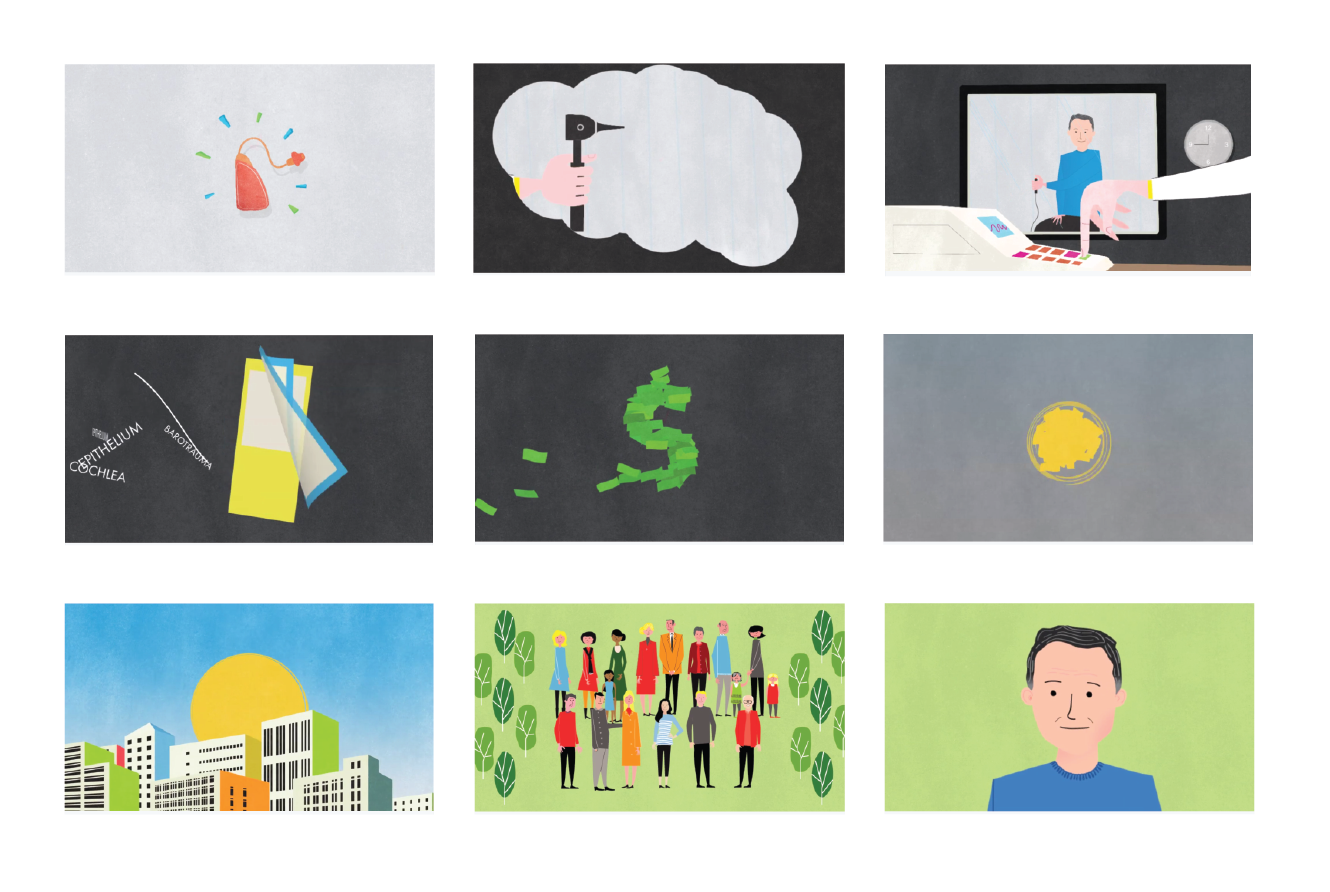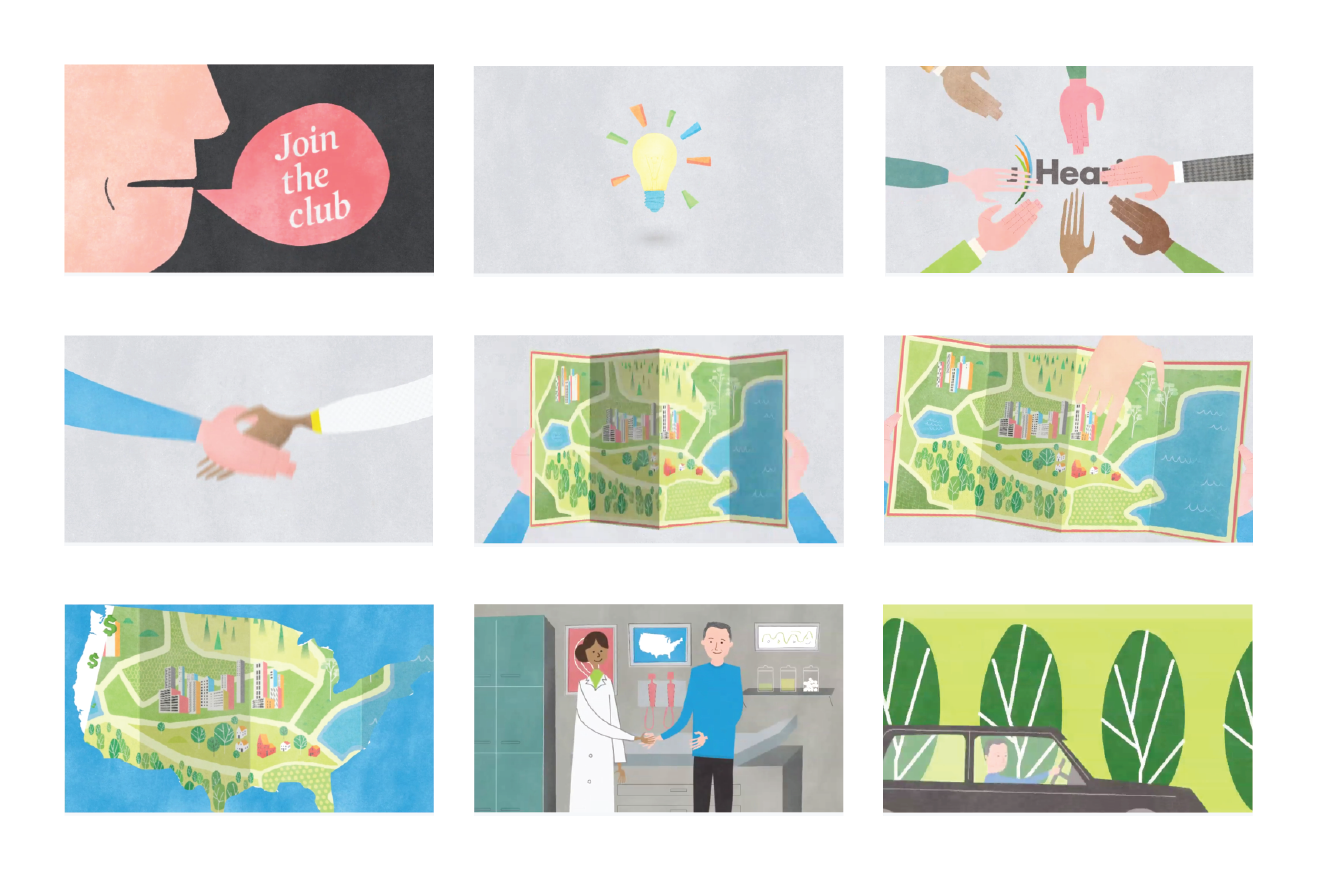 The initial drafts of the script were completed with input from the CEO, COO, and other senior company stakeholders. Once the concepts were solidified, we hired a copywriter to hone down the general ideas to match the brand voice; a concerned confidant that is straight-forward, friendly, understanding and clear. With the script complete, we hired an extremely talented freelance motion designer with great illustration skills to bring the vision to life.
We started with a collaborative effort to nail down the illustration style and general transitions. Once complete, we found a great match for the voice over talent. Then our focus turned to the right music to complete the pieces, which brought in composer Joe Basile to create a custom soundtrack to each short.
From board members to customers, the positive feedback and impact has been a strong component in building the brand story.
The second spot went deeper into how the unique program works. The details for this video took careful collaboration to make sure the message stayed visually simple, but followed the right message. This lead to some interesting visual solutions to some very abstract concepts. The process was honed with the use of motion boards.